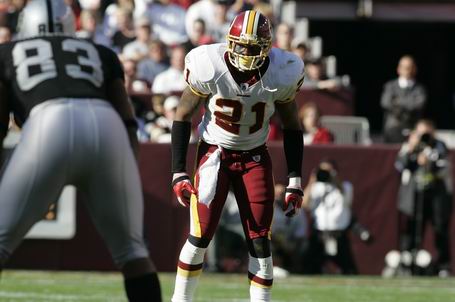 Forget for a minute that Sean Taylor was a star at the University of Miami, a first-round draft pick and a stud in the Washington Redskins secondary on his way to cementing his status as one of the game's very best.
Forget that Taylor had money or that he had a history of run-ins with the law and a less-than-stellar on-field reputation stemming from several incidents early on in his career.
In the end a family, both in blood and in profession, lost a brother, son, father, teammate and loved one in a senseless act of violence at the age of just 24. The same age as my baby sister, Alexis.
One man's death does not and should not overshadow the deaths of people around the world that you and I have never heard of, but the fact that a well-known public figure had to lose his life this way should remind us all just how random and fragile anyone's life can be.
By all accounts Taylor was a guy who had undergone major changes in a life once threatened by his own poor judgment and was on his way to grown-ass-man status.
He leaves behind a one-year-old daughter who now will be forced to grow up without a father in a world where too many kids do the same. Sure, her future should be intact financially thanks to her daddy's prowess on a football field, but her memories of him will sadly have to come from outside sources instead of from within.
In the next few days and weeks we may learn that Taylor's death was not a random act of violence but rather retaliation for a previous transgression. An unfortunate reality of a life lived in the fast lane of big time collegiate and professional sports.
Whatever the facts of the case may be, nothing changes the fact that a young man in the prime of his life was taken away far too soon.